Simulating Reality, Delivering Certainty
MSC Software makes products that enable engineers to validate and optimize their designs using virtual prototypes. Customers in almost every part of manufacturing use our software to complement, and in some cases even replace the physical prototype "build and test" process that has traditionally been used in product design.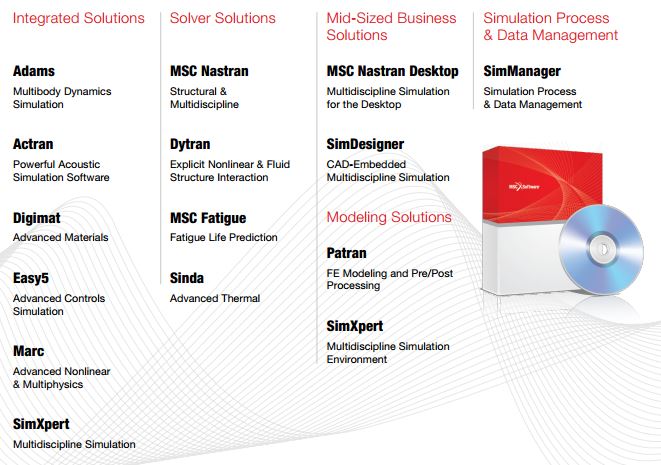 MSC Software | Simulating Reality, Delivering Certainty
Android Technics
An Open Joint Stock Company Scientific Production Association "Android Technics" is a Russian enterprise, which was founded in 2005.
The "Android Techniques" project is aimed at organizing a modern production complex for development and production of the chain of anthropomorphic techniques. The project assumes the promotion of innovative products in the anthropomorphic techniques to the Russian market.
Principal trends of activity 
Developing, manufacturing and implementation of the anthropomorphic techniques (robotics devices and anthropomorphic robots) to the Russian market;
Software management (development of robot control systems);
Research and Development;
Servicing and warranty maintenance of anthropomorphic techniques.
Urartu Systems (Russia)

Our company was founded in 2006. The main fields of concern are: test automotization using "National Instruments" technologies and vibroacoustic measurments. Thanks to lots of hardware and flexible Labview software we can upgrade your system or create new one in no time.
We can offer package of services on designing and developing design documents for either upgrading a rig or creating a new item. Every work is done with usage of modern CAD/CAM/CAE systems, including hydraulic, strengh and mechanical predictions. Developed systems and rigs are easily adapted to the rapid emerging market.   If your company would like to become a partner of the conference, please contact the organizing committee by e-mail confdvm@ssau.ru. You can download sponsorship packages here.